DADI
ABOUT US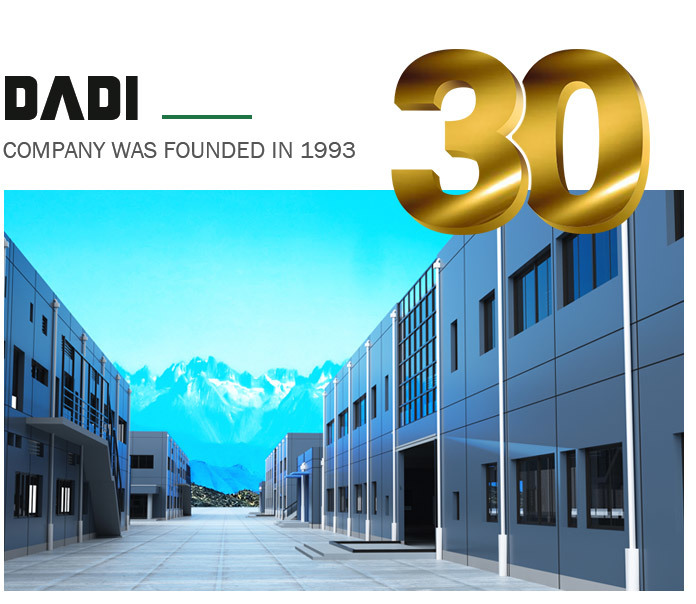 Kaifeng Dadi Agrochemical Biotechnology Co., Ltd. is a high-tech enterprise integrating R&D, production and sales. The company was founded in December 1993 with a registered capital of 40 million yuan. Now the company has 65 mu of land, and in 2011 it built a factory, warehouse, research building and public facilities with a construction area of 12,000 square meters and invested nearly 30 million yuan in infrastructure. 54 million yuan of total assets in 2010.
The company is mainly engaged in the R&D, production and sales of agrochemical products. Now we have more than 90 varieties and specifications in 4 categories, such as ethyl alliin original drug, 80% ethyl alliin emulsion and other series of fungicides, atrazine and other herbicides series, bittersweet biological insecticides series and pesticide auxiliaries. Among them, the national patent product 32% azoxystrobin emulsifiable oil has greatly boosted the sales since its launch, and soon became the fist product of the company. 2011 September was awarded by the Pesticide Committee of Chinese Chemical Society as the top 100 growing brands of Chinese pesticide enterprises and the top 50 pesticide fungicides in China in 2011.
Ltd. has a team of enterprise management, technology development and marketing, and has a perfect corporate management structure. The company has a reasonable structure and high overall quality. The company has marketing center, service center, operation center, project R&D center, production center, finance department and business department.
The company has invested more than 8 million yuan to build its own R&D center in the company and the Institute of Chemistry of Henan Provincial Academy of Sciences, and now has the R&D capacity of small and pilot test, and the small test construction has standard raw test room, physical and chemical laboratory research room, synthesis laboratory, preparation research room, analysis and laboratory. Kaifeng pilot plant includes: synthesis laboratory, preparation laboratory, analysis and laboratory, and pilot plant.
The company has year-round cooperation and collaboration with scientific research institutes such as Shanghai Institute of Advanced Studies, Shanghai Organic Institute, Institute of Plant Protection of Henan Provincial Academy of Agricultural Sciences, Shenyang Chemical Research Institute, China Agricultural University, etc., with strong technical support. The company spends more than 5% of its annual sales revenue on product development, and new products are launched every year.
Kaifeng Dadi Agrochemical Biotechnology Co., Ltd.

Address: Suzhou Road, Kaifeng Fine Chemical Industry Cluster

Mobile website